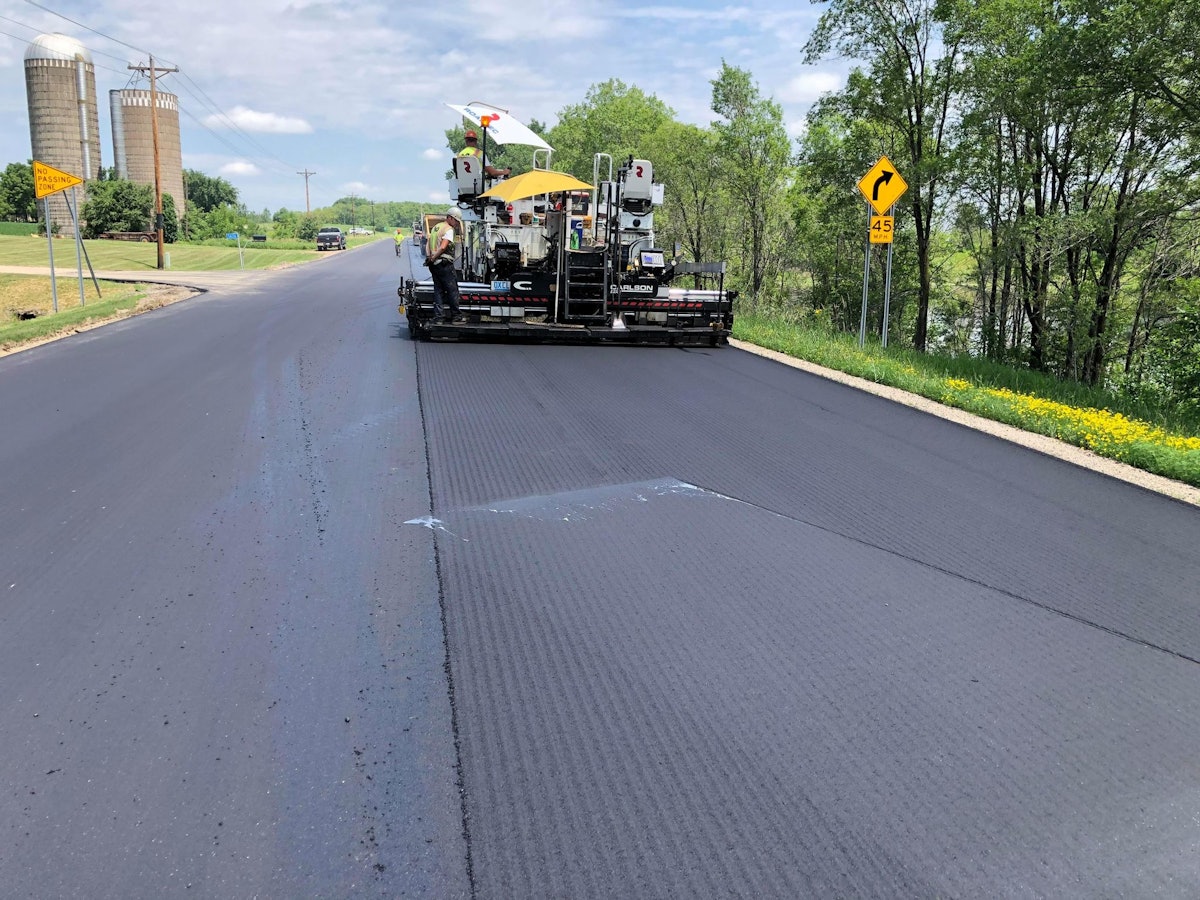 A two-party infrastructure plan to stimulate the economy
When he began his presidency, Joe Biden unveiled the centerpiece of his national agenda: a two-pronged $ 4 trillion effort to transform the U.S. economy by reforming the country's infrastructure and increasing aid to families. The plan came to naught, as politicians on both sides of the aisle could not agree on what to include in the bill let alone how to pay it.
Then last week, Biden and a bipartisan group of senators – five Democrats, five Republicans – announced that they had finally come to a compromise on part of it: a $ 1.2 trillion framework to fund the roads, electric vehicle charging stations, broadband and other physical infrastructure. The slashed plan calls for $ 559 billion in new spending over five years, including $ 110 billion invested in roads, bridges and other major projects.
"I gave my word to support the infrastructure plan, and that's what I intend to do," Biden mentionned. "I intend to vigorously pursue the adoption of this plan, which the Democrats and Republicans agreed to vigorously on Thursday. It would be good for the economy, good for our country, good for our people. I fully support them without reservation or hesitation. "
Immediate economic impact
The industry is ready to welcome this investment boom as it has faced funding uncertainty for years. The profits of many companies related to the construction or industrial sector are already expected to gain ground over the next few years as the economy recovers. Any spending measure spread over years will help to secure and boost this growth through project contracts and orders for supplies and equipment.
Last month, Dodge Data predicted a "halfway" infrastructure plan that they said would add about $ 550 billion to the $ 300 billion already planned for the reauthorization of highway bills. They predicted that this type of legislation would result in a 38% increase in industry spending, with highway and bridge starts poised to see the greatest benefits of a projected plan.
Following the announcement, the Dow Jones rose 0.88%, at 34,172, the S&P 500 rose 0.59% and the Nasdaq rose 0.72%.
While the immediate boost is great, Peter Williams, economist at investment firm Evercore ISI, mentionned the infrastructure package will really start boosting economic growth from 2023, as it takes time for large construction and repair projects to get started. But in 2025 and 2026, the extra package would add a good percentage point to the economy's growth rate, Williams estimates, and create up to around 775,000 jobs.
While the widespread economic recovery may take a few years, the actions of major manufacturers and industry suppliers like Caterpillar and Vulvan Materials increased last week to the promise of a financing windfall. The Equipment Manufacturers Association has touted enthusiasm for the plan, which will benefit those who make machinery and building materials.
"The Equipment Manufacturers Association and the 2.8 million men and women in this industry have long called for a transformative investment in our country's physical infrastructure so that they can continue to build, nurture and power. the world, and are delighted to see such significant progress. "said senior vice president of government and industry relations at AEM Kip Eideberg.
While large companies are already seeing promise of recovery, even smaller construction companies like Granite Construction have seen a boost last week. Shares of the company climbed nearly 5% on Thursday and posted another 4% gain on Friday. The company has a market value of just under $ 2 billion.
Industry response to the bipartite plan
Many others outside of Washington are applauding the plan because it would not raise corporate taxes. Instead, it would be paid for with unused COVID-19 relief money, user fees, increased tax compliance, and other measures.
"The economic strength and long-term competitiveness of our country depend on a robust and modern infrastructure," said Suzanne Clark, President and CEO of the US Chamber of Commerce. said in a statement. "We applaud the White House and [bipartisan] group of senators for agreeing on a framework for investing in critical physical infrastructure.
National Manufacturers Association President and CEO Jay Timmons echoed those sentiments in a separate declaration saying, "This is how we build to win." It shows that governing with big ideas is still possible in America. "
"Bold investments in infrastructure will secure a brighter future for our nation and our industry and help more Americans reach their full potential," added Timmons. "And building it on a two-party and consensus basis will help restore confidence in our institutions and prove that America can still bridge party divisions to do great things."
The Association of Equipment Distributors (AED) also welcomed the plan with President and CEO Brian P. McGuire adding that Congress needs to finish the job.
"While the deal is an important step forward, Congress must now finish the job and pass legislation to make critical investments contained in the bipartisan framework a reality. And, let's be clear: the infrastructure plan is just a down payment on the country's huge infrastructure needs. From poor roads, outdated bridges, crumbling dams and dikes, inadequate airports, storm drains, pipelines and broadband access, Congress must do more, including completing the re-authorization process for surface transport before the expiration of the FAST law on September 30. "
Rocky road yet to come
Needless to say, the industry is cautiously optimistic. Just because there has been a small step towards an agreement on an infrastructure package, there is a long way to go for this to become a reality. Democrats are pursuing a two-pronged infrastructure plan: On one prong is the bipartisan deal that would cost around $ 1.2 trillion over eight years with more than $ 570 billion in new spending.
On the second track is a multibillion-dollar bill that Democrats plan to use as part of reconciliation, which allows them to bypass the legislative obstruction of 60 votes. To unlock this option, the Democrats will need the 50 members of their Senate caucus to be united to be able to move without Republicans.
Democratic leaders hope to push forward the bipartisan plan and launch the reconciliation process next month, with the goal of passing both bills by the fall. Democrats have mentionned the Senate will vote on the bipartisan bill and a budget resolution that gives the green light and includes instructions for a second, larger, Democrats-only bill in July. The Senate is still expected to pass the multibillion-dollar bill, which could be pushed back into the fall.
Republicans are already ready to fight. They fear the Democrats in Congress may be holding a bipartisan bill on this separate and partisan process hostage. The GOP wants Democrats to say they won't tie a bipartisan infrastructure deal directly to the passage of a larger budget reconciliation bill.
Congress has a long summer to work out the details and ForConstructionPros.com will continue to cover this important topic.