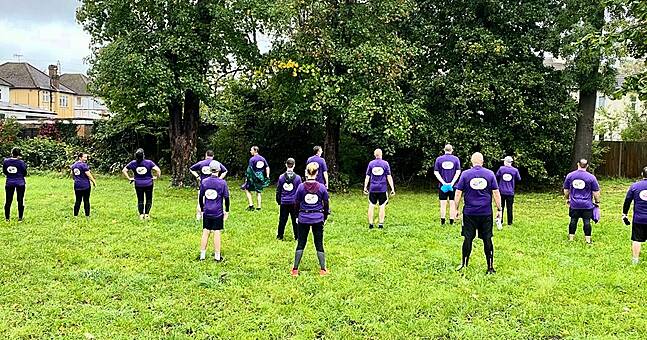 Construction industry leader takes on half-marathon challenge for charity
Business manager Michael Kilcoyne hopes to raise £ 20,000 for charity by running a half marathon with a team of friends and colleagues.
Mr Kilcoyne, Managing Director of Kilhan Construction, based in north London, raises funds for the Autism and ADHD Center (CAAS).
The Harrow-based charity is close to the hearts of the businessman and his family, but it relies on donations to continue its vital work.
Mr Kilcoyne would typically run the Harrow Half Marathon to benefit the Center, but with the event still canceled, he decided to tackle his own version of the challenge, for the second year in a row.
In 2020 he rose to the challenge anyway and – along with colleagues Paul Fennelly and Damian Wright – ran a half marathon from Harrow in North London to Watford, Hertfordshire, raising £ 22,000 for the charity.
For 2021, Mr Kilcoyne will be joined by an eight-person team, made up of friends and colleagues, when he tackles a half-marathon from Harrow to Willesden on September 4.
A CAAS spokesperson said this week: "CAAS is incredibly grateful for the continued support from Michael and the team at Kilhan Construction.
"Their efforts last year came at a time when fundraising had come to a halt because of Covid.
"The money raised has allowed us to continue funding the pay differentials of two of your youth and family workers, allowing them to continue providing life-saving support to ADHD / autistic youth and their families through one-on-one mentoring and work in small groups. "
They added, "It also helped us fund our 'Write What You Want' group for adults with autism who enjoy participating in creative writing with like-minded people, and Incompatible Cartridges, which is our group of. game for people with autism aged 18 to 24.
"We hope to create a similar group for young people aged 14 to 17. "
To follow or support the fundraising campaign, click here.