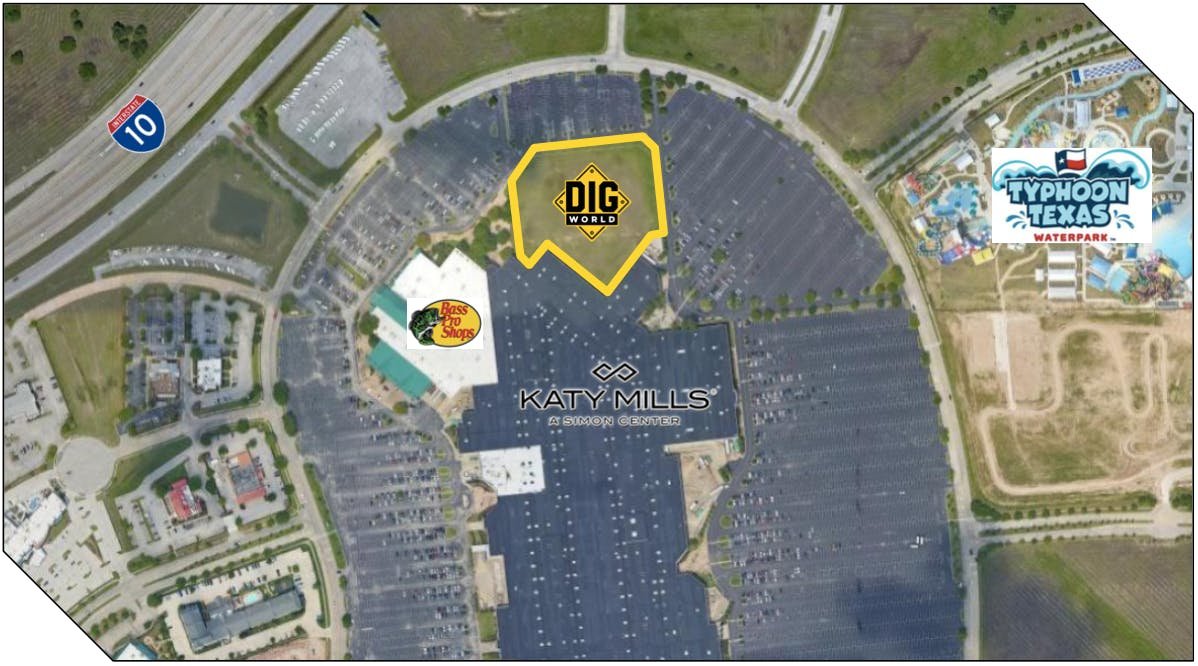 Dig World to open this fall near Katy Mills
By R. Hans Miller, Editor-in-Chief
A new attraction is coming to the Katy Mills area with Dig World, Texas' first construction-themed adventure park, due to open later this fall just north of the mall, according to a press release from Dig World. The park will allow children and adults to operate real construction machinery, according to the press release.
"At Katy Mills, we are committed to growing, evolving and supporting the needs of the community," said Lisa Connolly, Director of Marketing and Business Development for Katy Mills. "Dig World will surely enhance Katy Mills' family offerings, providing a fun place for families to spend time together while visiting the center."
According to the press release, the 3.5-acre park is expected to accommodate more than 100,000 people in its first year of operation and will provide visitors with a hands-on experience. Park customers will be able to use excavators, skid steer loaders, all-terrain utility vehicles and other construction-related equipment.
Park founders Jacob Robinson and Rick Bennett said they are excited to offer the recreational and educational opportunities the facility will provide for youth and adults. Height requirements may be in place for some equipment, according to the press release.
"We want to create memorable experiences for families that last a lifetime and educate the next generation about construction and all the possibilities that surround this industry," said Robinson.
In addition to the machinery, park visitors will enjoy educational outings, community events, birthday parties and company outings. The theme park will also include a playground, a gem mining station, a grass field with outdoor games, and other unspecified attractions.
Dig World partners with Mustang Cat, a construction supplies company located at 12800 Northwest Freeway in Houston for their construction equipment.
"We look forward to partnering with Dig World as they present our heavy equipment in a hands-on experience for the whole family," said Mustang Cat President and COO Sam Tucker.
The facility is also in partnership with the Department of Construction Sciences at Texas A&M University, which will provide educational materials for the park.
"The Department of Construction Sciences is delighted to partner with Dig World to create an educational partnership, where future generations can experience and experience the dynamic construction industry," said Patrick Suermann, Director of the Department of Construction Sciences. construction.