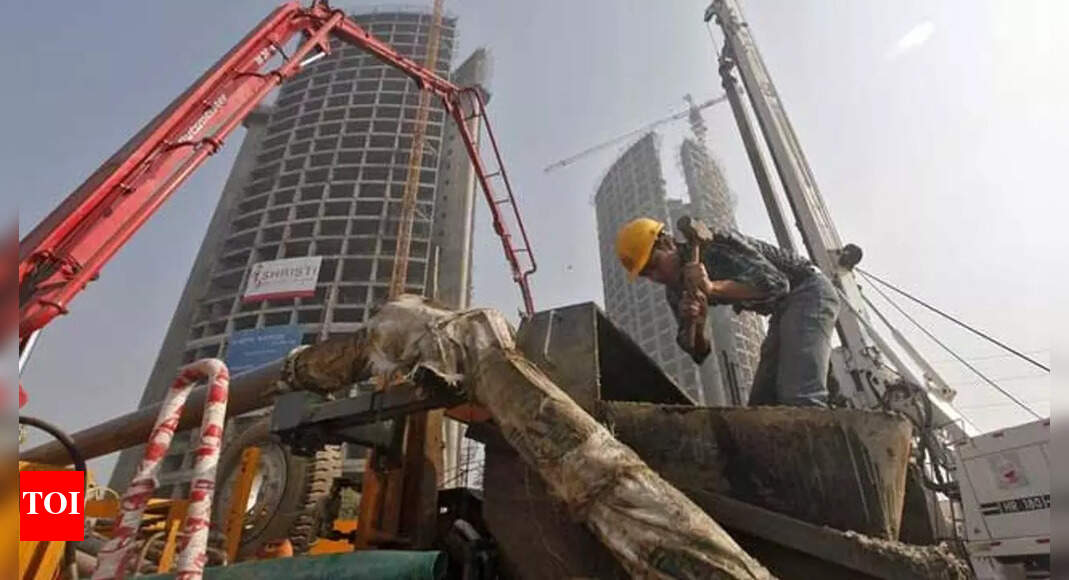 Quantum surge in construction equipment sales bolstered by government focus on infrastructure projects
NEW DELHI: India's construction equipment industry saw strong quarter-over-quarter sales growth of 47% for the second quarter ending September, according to recent report by ICEMA, an industry association affiliated with the industrial body, CII.
This is an additional indicator of the resumption of economic activities, particularly in the construction sector.
Data shared by the Indian Association of Construction Equipment Manufacturers (ICEMA), also shows that the cumulative sales of this equipment in the last quarter were 4% higher than in the same period in 2020-2021 and 17% higher than the corresponding period in 2019-20.
The construction sector is one of the main job generators in the Indian economy and the growth in sales of such equipment is therefore a positive sign for the economy.
"While the past two years have been difficult, construction equipment is now experiencing green shoots of recovery and growth as a result of the government's continued push for infrastructure development in the country," said Dimitrov Krishnan, President of ICEMA, who is also the Managing Director. by Volvo Construction Equipment.
Some of the main areas of government intervention have been the accelerated construction of highways and the laying of railroads.
This growth in construction equipment sales also gained in importance given that there was a sharp 58% drop in construction equipment sales in the first quarter of the current fiscal year.
Data shows that total construction equipment sales stood at 21,323 units in the July-September quarter compared to 14,522 units sold in the previous quarter.
Growth was driven by the acceleration in sales of earthmoving equipment, which increased by 51% and material handling equipment by 45%).
The other three categories including road construction equipment, concrete equipment and material processing equipment also recorded growth of 35%, 31% and 17% respectively, compared to the previous quarter.